TURNER MEDIATION specializes in Organizational, Family and Church Mediation.

As a TMCA Credentialed Distinguished Mediator, I have successfully mediated over 800 family and civil cases including:

Divorce - Employee Relations -
EEOC - Termination Agreements - Covenant Agreements - Child Custody - Domestic Violence Cases - Estate Settlements - Small Claims Court Disputes -
Small Business Disputes -
Child Protective Services (CPS)
Philosophy:
Working through a conflict is not about who has caused the most hurt, or about blame.
It is about facing the truth about what exists today so that a plan can be made for tomorrow. From that plan hope and positive action are possible.
Many of my clients come to mediation prior to contacting an attorney. They have seen the impact of litigation and seek a less intrusive, less costly and more collaborative solution to their issues.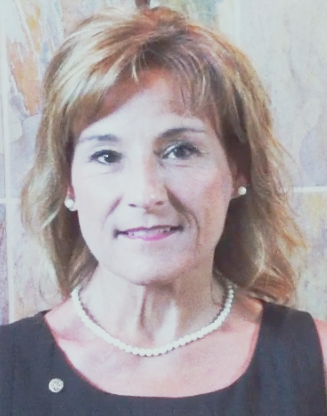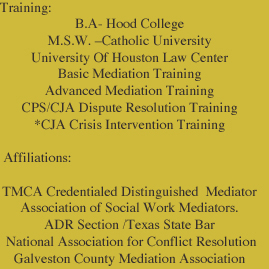 Background:
My background includes 25 years of experience in civil courts, advocacy and family law issues.

I have worked as a Mediation Trainer throughout states of Texas and Pennsylvania providing training and services for Dispute Resolution Centers and Law Schools.

I also have several years experience as a Child Advocate, Parent Coach and Parent Educator.